The Stuff

Dreams Are Made Of...
Helping women empower themselves to achieve the pregnancy, birth and postpartum story of their dreams.
about
We're all about
empowering

women
We are passionate about empowering women to trust in their inherent wisdom and know that their bodies, pregnancy, and birth are healthy and normal! We encourage women to fully participate and be in tune with their bodies throughout their lifespan.
20+ Years of Combined Experience

Tiffany & Lauren have been in nursing and midwifery for over 20 years.
97% Vaginal Birth Rate

Mountain Miracles Midwifery boasts a less than 3% cesarean rate.
98% VBAC Success Rate

Only 2% of attempted VBAC births end in a medically necessary repeat c-section.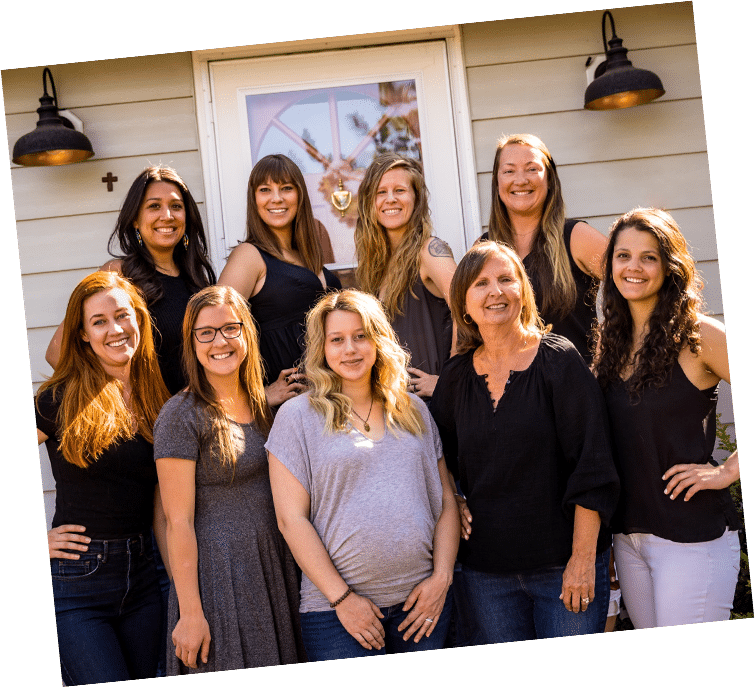 beliefs
Mountain Miracles Midwifery's
beliefs
Strives to provide evidenced-based and family-centered care to the women of our community. We believe that pregnancy, birth, and menopause are normal processes and intervene only when there is a deviation from normal. We believe that every woman should have the privilege to choose where and how she desires to birth and have the option of home birth with a certified nurse-midwife in her community. We believe in the continuity of care and provide health promotion, disease prevention, and health education while collaborating with other members of the healthcare team. We believe that the woman is a partner in her health care and advocate for informed choice, shared decision-making and the woman's right to make decisions for herself.
services
From prenatal care to postpartum and newborn care, we're here for you and your family every step of the way.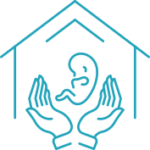 Home
Birth
From start to finish we help make sure your labor process at home is as low stress and comfortable as possible.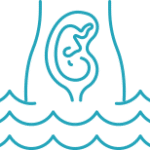 Water
Birth
Waterbirth is a beautiful, gentle transition to the world for your little one and a safe, pain management tool!

Prenatal
Care
We assist in making sure that you & your new baby are getting the proper care throughout your pregnancy.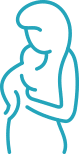 Postpartum
Care
We provide 2 postpartum/newborn home visits - We're here to provide care to help you and your baby adjust to life after birth!

Newborn
Care
We provide newborn care for the first 4 weeks of life for low risk, healthy newborns.
Well Woman
Services
CNM's are so much more than pregnancy and babies! We also provide, and specialize in, well women services!
testimonials
Hear from our customer's
experience
Tiffany is a highly knowledgeable nurse midwife who provides wonderful quality care in a peaceful way (especially for an anxious first-time mom-to-be)! As a health care provider myself, I knew I did not want a hospital birth, but care with a strong medical basis was important. Tiffany was exactly what we were looking for! She provided exceptional prenatal and postpartum care! I always felt heard during our sessions and felt comfortable asking Tiffany anything and EVERYTHING! She was extremely encouraging during my delivery and had an excellent team right alongside her
My husband was so hesitant with having a home birth at first, but when we went to our consult with Tiffany she put all his worries at ease! After we left there we felt no need to even go to the other consult we knew this was the right fit for us! Lauren delivered my sweet little guy and it was such a wonderful experience. The support and encouragement I received was something I've never found anywhere else. These ladies go above and beyond and are with you every step of the way! I highly recommended them and I plan to come back for our next baby!
When we started looking into doctors and birth centers, we quickly realized that our options were pretty limited here in the Springs. When we found Tiffany she listened to our story and we quickly connected with her, her energy, and all that she shared with us. I walked out and immediately knew she was the one to guide us on this journey! On the day of delivery she showed up and two and a half hours later our little girl entered the world. She was brilliant and provided relief when I needed it most, made me feel safe and secure, and strong and capable the entire time. I am so appreciative!
insurance
Mountain Miracles Midwifery, Inc. is pleased to accept Tricare, United Healthcare, Medicaid, CHP+, Health Net, Humana, Blue Cross Blue Shield, Cigna, and VAChoice/ TriWest insurance for our home birth clients! Don't see your provider? Feel free to contact us!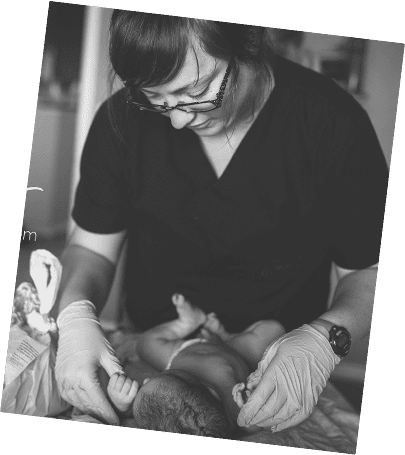 Certified Nurse Midwife Monument Colorado
The Stuff Dreams Are Made Of ...
Mountain Miracles is the only Colorado Springs Based Midwifery that accepts insurance. Their staff are certified nurse midwives whose services include Homebirth & waterbirth services.  Our coverage area covers the entire Colorado front range area that inclueds Denver, Monument, Castle Rock, Colorado Springs, Peyton, Falcon, Pueblo & Canon city.
Where To Find Mountain Miracles Midwifery 
Phone: (719) 249-6008
Open: Monday - Friday:  9 am - 4 pm
Directions to Monument from Colorado Springs Airport
Take I-25 N to CO-105 W in Monument. Take exit 161 from I-25 N
33 min (31.3 mi)
Head west toward Milton E Proby Pkwy
0.2 mi
Use any lane to turn slightly left onto Milton E Proby Pkwy
3.5 mi
Use the left lane to take the Academy Blvd exit
0.6 mi
Continue onto S Academy Blvd
1.3 mi
Take the exit onto I-25 N toward Colo Springs
Parts of this road may be closed at certain times or days
25.1 mi
Take exit 161 for CO-105 toward Monument/Palmer Lake
0.5 mi
Follow CO-105 W and 2nd St to Washington St
3 min (0.8 mi)
Use the left 2 lanes to turn left onto CO-105 W
0.3 mi
Continue straight onto 2nd St
0.5 mi
Turn right onto Washington St
49 ft
More About Colorado Springs
Monument is a statutory town located right at the foot of the Rampart range. Monument is part of El Paso County CO. It is borderd by Colorado springs and the USAF academy to the south and Pike Natural Forest on it's West. Monument was settled in 1972 as it was a stop along the Rio Grande Railroad. The entire Monument area was settled and incorporated as Hendry's Stationi but was later changed to Monument. As of the 2010 census, the town's population was at 5,530 which constitutes as a 191% increase from the 2000 census.
Mountain Miracles Midwifery Reviews
Tiffany is so sweet and personable. I always felt right at home when I would go see her, and she was more than welcoming to my other children coming with me. She is empathetic and knowledgeable. When we found out our 3rd baby was breech at 36 weeks, she literally did everything in her power to help me and get me the referrals I needed quickly. She was so supportive and encouraging during an emotional time and was available 24/7 and always texted or emailed right back! Thankfully, we were able to get our baby flipped and we had a beautiful, peaceful waterbirth at home!

-Hayley Tallman

We started seeing Tiffany halfway through the pregnancy (this was my second baby). This time around, I wanted to do a water birth, because I remember wanting to be in water so badly last time at some later point of labor and I had heard so much about this "natural epidural". I wish every mother could have a birth like I did the second time around. Not only because it went pretty fast this time, but because I was able to labor by myself at home and then had the encouragement of a midwife during that last difficult stage (my dear husband is not exactly the encourager during labor as he stresses out about birth, haha) while still being left alone for the most part. No checking of how dilated I was, no unnecessary machines, no needles, no nothin'. After my little one was born, dear Tiffany and her helper cleaned everything up, did laundry, and just let us be and bond with our new baby. Also no bright hospital lights and we were able to go to sleep in our own cozy bed afterwards. It was so ... peaceful. And while the last 25 minutes of labor were not fun whatsoever, because — let's be honest — pushing just sucks (the water tub still made such a difference, though!), overall it was simply beautiful. And the way it should be. I would indeed look forward to another birth like this (minus the pushing, haha). Being at home makes me feel way safer than being in the hospital. Tiffany was amazing both during our visits throughout the pregnancy and then during and after the birth (she also came back to our home to check on the baby a couple of times after the birth). She really makes you feel loved — it feels more like a friendship. I also really like that she was a nurse before becoming a home-midwife and that she hence had a really good, healthy balance of natural and what would medically be a good idea or simply safe. Even my husband couldn't have asked for less anxiety-causing care before, during, and after the birth. I couldn't recommend Mountain Miracles Midwifery more, they couldn't be any better! ❤️

-Dorothea Clapper
Our first baby was born at home with the help of Tiffany and her team with Mountain Miracles Midwifery. We had an amazing experience and I felt empowered, well supported, and secure to have my baby outside of a hospital! 6 weeks after our baby boy was born we moved back to our home in FL. We had such a fantastic experience with Tiffany that we joke we'll just fly back to Colorado to have all our babies with her! We loved everything about Tiffany, her experience, her ability to judge a situation from the Natural and medical side, and her overall caring and loving heart for our family! I highly recommend Mountain Miracles Midwifery!

-Sierra Walsh

I can't recommend Tiffany and Lauren enough! Pregnancy after miscarriage is both hopeful and terrifying at the same time. After having a less than pleasant 1st trimester experience with supposedly one of the top OBs in town, my husband and I set our sights on a homebirth. We are so glad we did. Tiffany put me at ease with her pregnancy expectations and knowledge at my consult. She is thorough in her work and answers all questions, no matter how inconsequential. She is so positive about homebirth and I knew we'd found the right provider. I met Lauren a few visits in and was impressed with her similar demeanor and calm excitement about midwifery and homebirth. I had a relatively easy pregnancy, but I did have some emotional ups and downs as a first time momma and these women were there for me. Not once did I feel an ounce of judgement for any part of who I am or what our goals were with homebirth. Tiffany also recommended excellent birth support with references for doulas and birthing classes. We welcomed our baby boy in October 2018 after 33 hours of labor. Family and friends have been shocked by that number, but it was one of the most incredible and wonderful experiences of my life thus far. Contractions started at 6am on a Sunday morning. Our doula (Candace McCollett) arrived around 4:30pm that afternoon and kept husband and I going through the night. Tiffany, Lauren and a nurse assistant arrived around 11am on Monday morning and our handsome son arrived at 2:50pm. Through it all Tiffany and Lauren encouraged me and used their incredible skills to help me bring our baby boy into this world naturally and safely. And then the team did an amazing job returning our home to normal, making sure we had a meal and continually checking on us and baby. We got set up for breastfeeding, baby had a wellness check and then they made sure we were comfortably resting before their departure. We are looking to grow our family and we can't wait to have another homebirth. If you are considering this option, meet these fantastic women!

-Amy Kadrmas
You may have found us by searching the following terms
Midwife
Birth Center
Home Health Care Service
Some of Our Important Links
About Us
Our Services
Our Stats
Testimonials
Contact Info
Insurance Accepted
Free Consultation
Insurance Accepted
Free Consultation
Schedule a Free
Consultation Today
Have questions or concerns? We'd love to meet with you and help put your mind at ease!